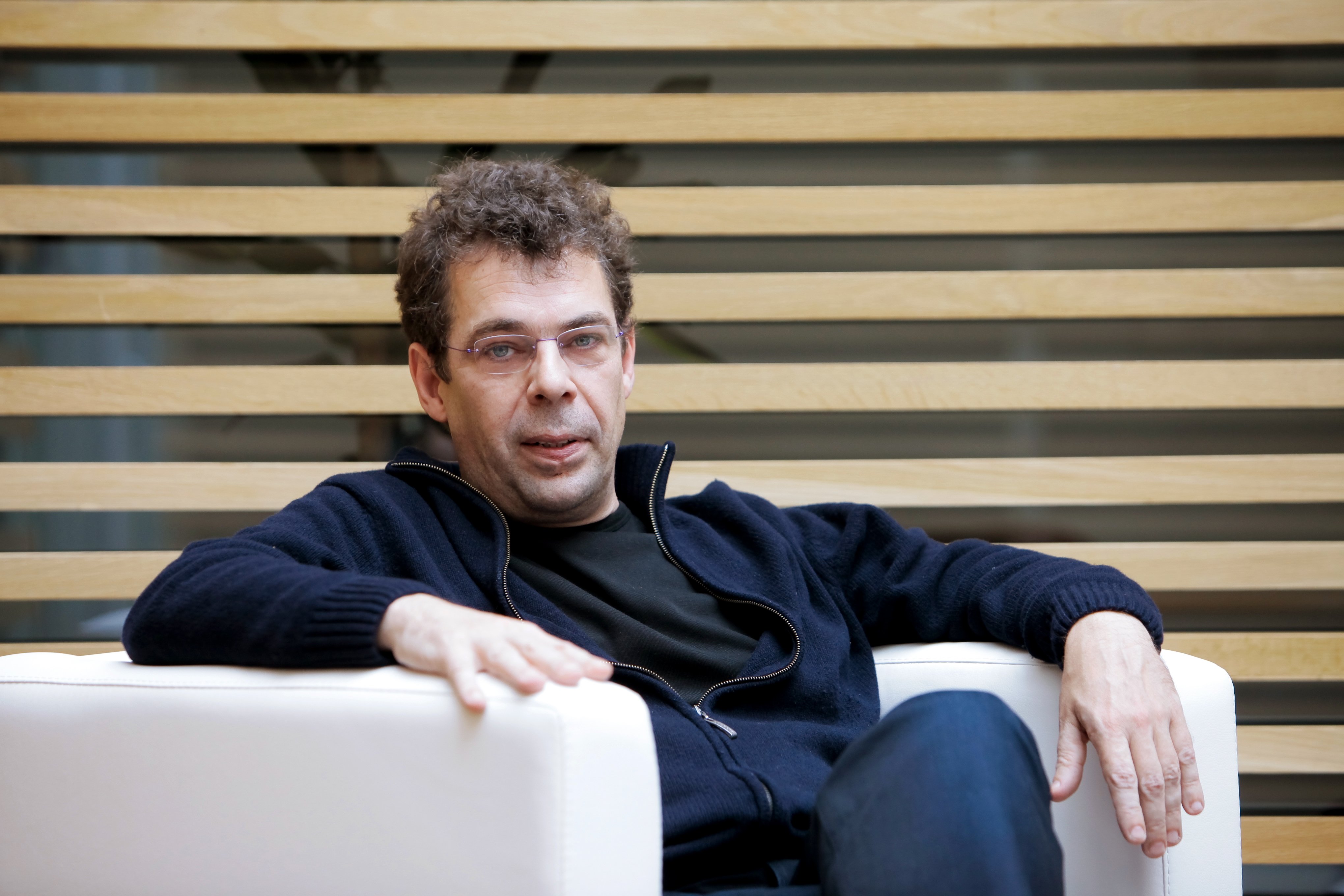 This year, we celebrated a journey of 20 years. An intense, turbulent journey, full of ups and downs, good and bad, just like any other ambitious journey. At the heart of such an endeavour has been our community. I have often said that we are a community before we are a company. And what defines a community are the universal values that establish a certain way of living and feeling in everyday life, and strong bonds of unity among its members. I shall emphasise again: it is the community that makes our company and we shall not let the opposite happen.
Therefore, developing a strong culture, based on unity and ethics, and on ambition and standards, has always been a top priority for us at CRITICAL Software. What we have accomplished in this respect is, in my opinion, our greatest achievement. Our community is the pillar - a solid pillar - of our ability to build great teams, in the most ambitious sense of the word "great". Teams of people who take care of each other, and of the collective group, who are proud of our achievements and of our ability to overcome our goals.
To this we may add leadership and organisation, a flat kind of organisation, that facilitates and welcomes individual initiative and autonomy in a spirit of mutual support and cooperation.
Unsurprisingly, our culture and team spirit appear time and again in feedback about what our people like most about working at CRITICAL Software.
But teams are made of people. Taking care of people, our people, is absolutely vital. They are, and they should know that they are, the biggest and most important element of what we are building as a community and a company. They must be excited by the challenges they have the opportunity of getting involved in. They must be challenged, stimulated and draw confidence from being part of excellent teams. They must understand and trust in their career paths and the mechanisms available for everything to happen. Last but not the least, they must believe that they're fairly remunerated.
If culture and a strong team spirit are universally pointed out as the best of what we are, remuneration is something that should not be forgotten. Naturally, one aspect of how we reward our community reflects on our sustainability – through hard work, our productivity and wealth continue to grow. But, just as important is that we define and pursue rules and principles that can help us to distribute the wealth we manage to generate. Among these principles, our bonus policy proportionally distributes wealth across the company - independently of individual career reviews. And, we operate a rule whereby our highest wage cannot exceed 10 times our minimum one - a policy that has a growing number of adherents among leading companies across the world, but that is still rare.
I fully trust in what we are doing to take care of our people, across our entire community. The steps we take in our careers to be happy are not always obvious and leaders are not perfect: sometimes we make bad judgements and get decisions wrong. But the frank, open-minded and humble way that we discuss the best way that each of us can help CRITICAL to grow – along with its people - has produced many extraordinary, uncommon and ambitious career evolutions inside our community. This is, I believe, at the very heart of what and who we are. The best our company and community have to offer and, most importantly, what makes our future so bright.
---
A Comunidade que Faz a CRITICAL
Comemorámos este ano um caminho de 20 anos. Um caminho intenso, turbulento, cheio de altos e baixos, como todos os caminhos ambiciosos. Central, nesse caminho, no nosso projeto, tem sido a Comunidade que somos. Várias vezes partilhei já convosco que, antes de sermos uma Empresa, temos de ser uma Comunidade. E o que define uma Comunidade são os valores, que estabelecem uma certa forma de sentir e viver o dia a dia com que todos se identificam, e laços de cumplicidade fortes entre os seus elementos.
Devo realçar novamente que é a comunidade que faz a empresa que queremos ser, e que não podemos deixar que seja o contrário a acontecer.
Temos, por essa razão, procurado desenvolver uma cultura forte, assente em cumplicidade, ética, mas também em ambição e exigência. Entre os que considero serem os nossos maiores feitos está o que alcançámos a este nível. A nossa comunidade é o pilar, um pilar sólido, da nossa capacidade de construir grandes equipas – no sentido mais ambicioso da palavra "grandes". Equipas de pessoas que se gostam, que cuidam uma das outras e do coletivo, que se orgulham das conquistas e da nossa capacidade de superarmos os nossos objetivos.
A isso juntar-se-ão as nossas lideranças e a nossa organização, flat, que procuram facilitar a iniciativa e autonomia individuais num espírito de entreajuda e cumplicidade especialmente fortes.
Sem surpresa, a nossa cultura e espírito de equipa têm aparecido sistematicamente no primeiro lugar do feedback que recebemos sobre aquilo de que as pessoas mais gostam quando trabalham na CRITICAL Software.
É claro que as equipas são constituídas por pessoas. Cuidar das pessoas, das nossas pessoas, é absolutamente determinante. Elas são, e têm de sentir que são, elementos maiores daquilo que estamos a construir, enquanto comunidade e empresa. Têm de sentir o inebriamento próprio dos desafios que lhes interessam; têm de sentir o estímulo, a confiança, a ambição, por se saberem parte de equipas excelentes; têm de sentir que há caminho bom para a sua evolução e que têm os mecanismos certos para que ela aconteça (como a formação e o coaching). Finalmente, têm de sentir que são adequadas as condições materiais ao seu dispor.
Se a cultura e o bom espírito de equipa são universalmente apontados como o que temos de melhor entre nós, a remuneração é algo que não deve ser esquecido. Naturalmente, um aspeto a considerar quando recompensamos a nossa comunidade é a nossa sustentabilidade - através de trabalho árduo, a nossa produtividade e riqueza têm continuado a crescer. Mas temos também de perseguir princípios, regras, que nos ajudem a distribuir a riqueza que geramos da melhor forma. Entre esses princípios, destaco a nossa política de bónus que distribui proporcionalmente a riqueza em toda a empresa - independentemente da avaliação individual; e a regra que estabelece que o ordenado mais alto na CRITICAL não pode exceder 10X o ordenado mais baixo - uma política que tem um número crescente de adeptos entre as principais empresas em todo o mundo, mas que ainda é rara.
Neste cuidar das pessoas, a todos os níveis, tenho plena confiança no caminho que estamos a fazer. É verdade que nem sempre as opções que nos permitem ser felizes nas nossas carreiras são óbvias; e que quem lidera, como eu, por vezes erra nas decisões que toma. Mas a forma aberta, descomplexada, humilde, como discutimos e encaramos a procura do nosso rumo na construção da CRITICAL levou a que muitos de entre nós tivessem já protagonizado uma evolução da sua carreira a todos os títulos extraordinária.
É isto, enfim, que está no centro do que somos. O melhor que a nossa comunidade e empresa têm para oferecer e, mais importante ainda, o que nos permite contruir um futuro brilhante.